Project Service
LeKise Projects Service
LeKise provides project services have experience working with many projects, whether company or government. By being able to design lighting systems Both inside and outside the building such as hotels, factories, airports, resorts, office buildings, warehouses, schools, stadiums, condos, roads, parking lots, hospitals, etc.


Starting work from evaluating the lighting systems that you currently use. That is appropriate and in line with your lighting needs and take the data collected from the project area. Come to design the light that is appropriate and according to your needs Which LeKise hopes to help you get the most out of your customers and meet your customers' needs in lighting design.
Consultant and Lighting Design
More than 50 years experience in lighting product design and manufacturing. We provide technical consulting service by Lighting expert. Available service such as LED Product Training, LED Product Selection, Problem and Customized lighting solution.

​

Consultant
Consulting service by experts from LeKise We have a plan for choosing the most efficient lighting products for the long term.​

​​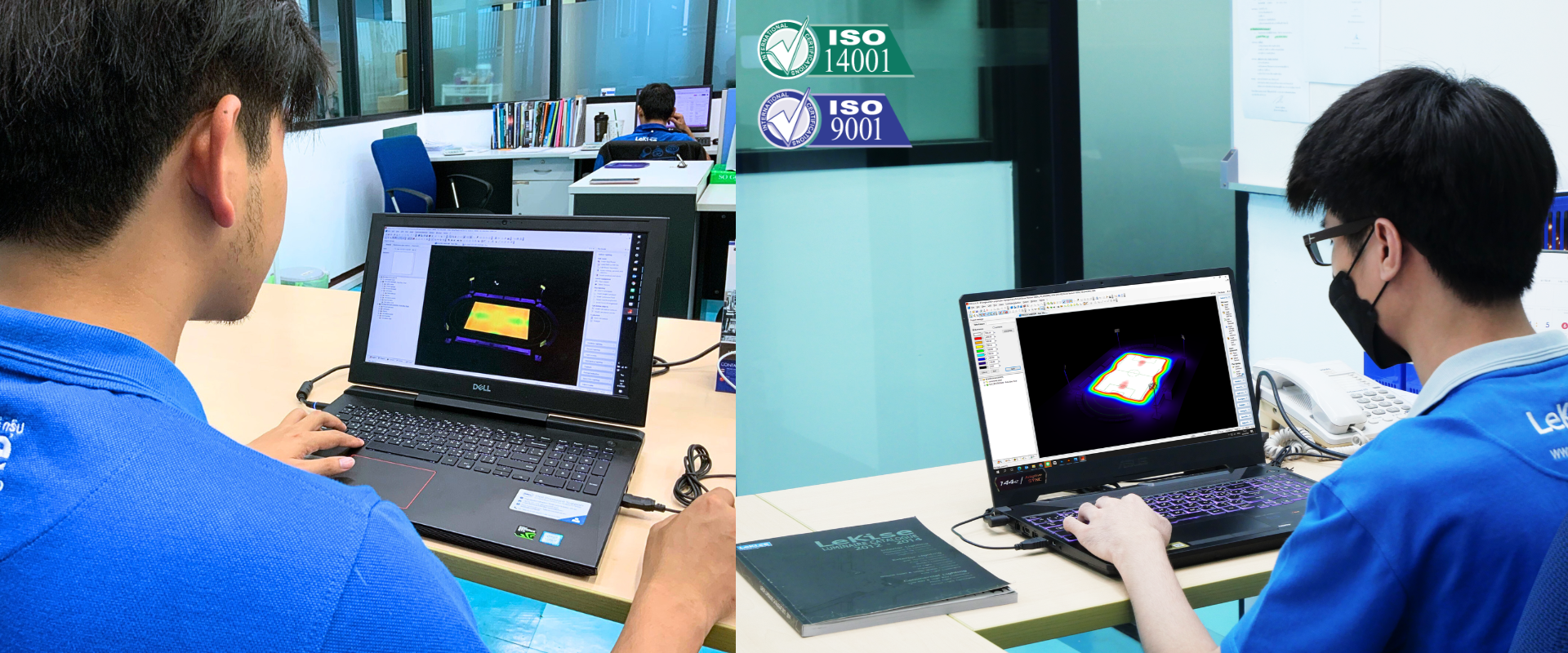 Lighting Simulation
Design light to meet the needs by Lighting Designer who has experience in lighting design.
Picture : Making shop drawing after customer light calculation

Product Mock Up / Site Survey
Providing product samples for mock up and surveying customer site to observe the actual condition, actual lamp quantity and measure brightness (lux) of before and after installation with the customer satisfaction.

​
Picture : Product Mock Up / Site Survey
Lighting Laboratory
The lighting test results of the lamp will be used in the next lighting design. Test the light intensity of all types of lamps and lanterns. In order to measure the efficiency of the lamp, also can take the test file To be used to calculate light with Dialux program. Which is widely known for the capability and precision of this software. The most popular test files are * .ies, *. Ldt, * etc.


Picture : Lighting Laboratory

Power Serve Team & On Site Service
Providing lighting installation and replacement service with reliable quality and safely work by professional team, who has experience more than 10 years. Service teams have skilled technicians and can give advice & consulting, installing, operating installation, problem solving, after-sales maintenance including collecting data for evaluating usage that helps you plan your energy costs in order to worth your investment and reduce the electricity burden for your business. for our customer satisfied.



Picture : Power Serve Team & On Site Service
Stadium Lighting Udon Provincial Administrative Organization Projects
Picture : ​Aiming point follow the simulation with computer software.