OEM Service
​​
Why Choose OEM Service with LeKise
We are the innovation leader in energy saving products
LeKise, the largest lighting factory in Thailand who engaged in the production of all types of LED lighting, fluorescent. Located in Samut Sakhon province, with an area of ​​80 rai and has modern production technology and machinery. Under the ISO 9001 quality system certification, ISO 14000 environmental management standard and the Thai Industrial Standards Institute (TISI) able to support OEM products with experience in producing illumination lamps for more than 50 brands, exporting to 40 countries. Around the world with full service and full efficiency. More than 50 years of experience and expertise, LeKise has production processes Research and develop LED products by bringing new concepts and innovations together with the knowledge and experience of the team with expertise in various fields from various departments response for customer who want to create a brand according to the budget they need. The important for drive our business is "growth with partners. And rely on customer satisfaction"
Products Developments
LeKise Lighting has a research and development team to respond aggressive market with production processes Research and develop modern LED products by incorporating new concepts and innovations combined with knowledge and experience of a team with expertise in various fields. From various departments to create a product that meets consumers' needs.
​
​LED manufacturing with state-of-the art machines and developing various types of quality LED Lighting products.
Aging Test Process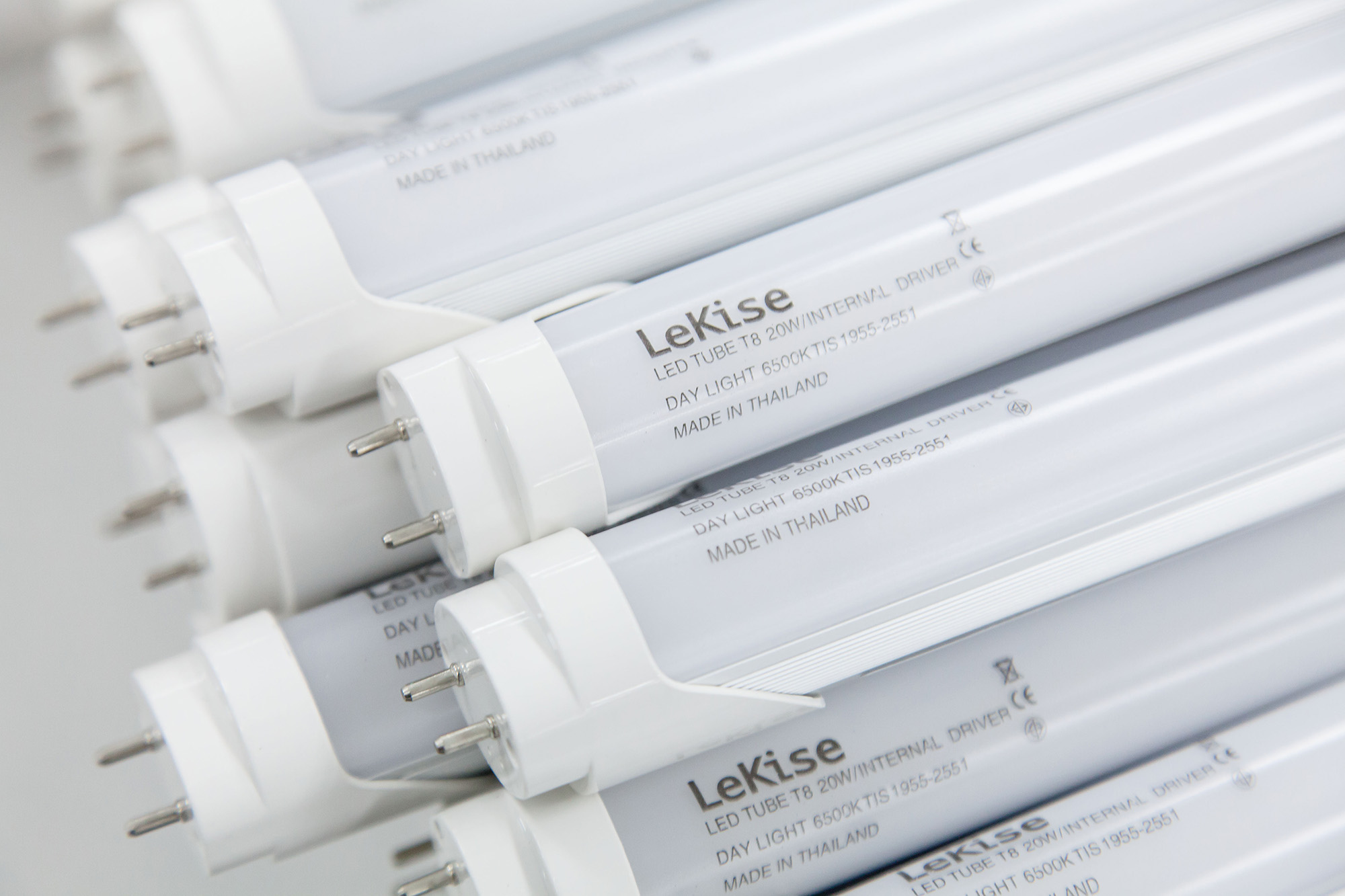 ​
Designing packaging for your brand.
​
LeKise has a marketing plan to support customers with a marketing budget such as finding product presenters. Product Reviews Teaching opens through online media, etc.
​Product information that LeKise produces and has test results to ensure the quality of OEM. Because we have Laboratory that can test a variety of lamps, such as
LED Bulb A60
LED T8
LED Ceiling Light
LED Street Light
Mounted Luminaire
​##
Need your own lighting brand please contact 095-4099280 (Marketing Team).
Line ID : @lekisegroup (with @)